For me, lockdown has been hard but manageable. I'm naturally a positive person and I seem to get through my days okay (admittedly I had to lower my standards of what qualifies as an okay day ?).
I've been reflecting on what helps me stay positive and I've come up with my 7 top tips below. It's all about getting the basics right first.
1. Don't compare yourself to others
This is a tricky one but I've really tried to stop comparing myself to others.
Yes, you know the ones I'm talking about. The ones that get soooo much done in lockdown.
They get up at 5 am to get in some me-time, yoga and meditation before the family wake up. Their children do home learning perfectly. They go for harmonious family walks. And they have of course also taken up playing the clarinet. Once the kids are sound asleep the parents enjoy a candlelit evening with a delicious take away from the local restaurant.
That's according to their Instagram anyway.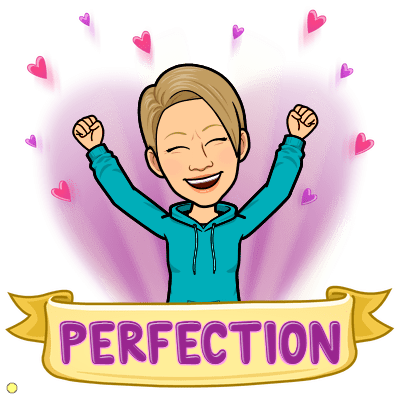 It's different in my house. And it's probably different in theirs, too. What you see on Social Media or what they choose to tell you on any given day is never the whole story.
So yes in my family, we're all active and we do go for walks but they are not always harmonious. I can't even call them 'walk' anymore or the kids won't come. If you have any sneaky tricks to get them out of the house let me know. I've run out of ideas.
We eat healthy food but it's simple and fast to cook. It's not Instagram worthy.
I still find myself stressing out about home learning but I'm trying not to.
The less I know what others are doing the better I feel.

So, stop looking at others. Do what you can and don't feel guilty if it's very little some days.
2. Get daylight and fresh air
This one is non-negotiable for me. I need some fresh air and daylight every single day.

My daughter asked me yesterday "What is it with you and this daylight obsession?"

I don't think it's an obsession. Unlike her, I like to get up and out before it gets dark again…. But seriously, the evidence is overwhelming. For good sleep and good mood, we need plenty of daylight. Preferably in the morning.

Walking is totally underrated. Pop a podcast on, call a friend, listen to some music or just enjoy nature in peace and quiet.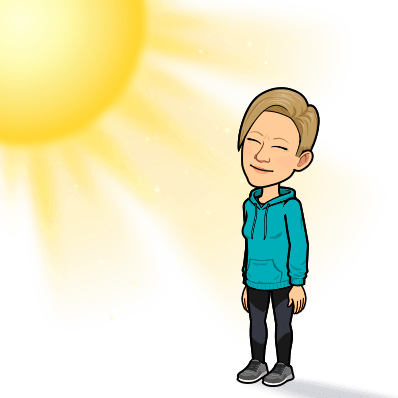 3. Stick to some sort of routine
You've probably heard this one before. Having a routine is not exciting but it does make a difference
For me, it's about having to make fewer decisions each day. That way I don't feel overwhelmed but I also know my basics get done.
My walk is scheduled, my meals are scheduled, my phone calls to my family are scheduled.
Top Tip: Try not to overschedule and leave some space for downtime.

Make sure to stay a little flexible, too. No need to get upset if a day doesn't go according to plan.
4. Read fiction
I like to read but sometimes I end up reading only non-fiction books. Which I love but it doesn't quite have the same effect on the mind.
The beautiful thing about fiction is that it transports you into another world. A world without lockdown and Covid.
My favourite read in the first lockdown was City of Girls by Elizabeth Gilbert. This time round it has to The Thursday Murder Club by Richard Osman.

And yes, audiobooks count do.
Let me know you favourite lockdown read in the comments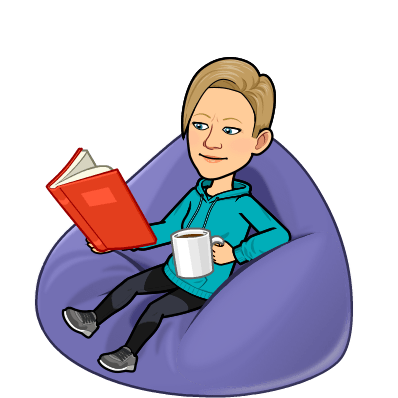 5. Eat food that makes you feel good
Whilst I've had my fair share of cakes and home baking (I had to ban the children from baking for a little while), my basics are still the same: Lots of fruit and veg, plenty of pulses and whole grains and all the colours of the rainbow.

Here are two little ideas to make mealtimes more fun, for you or the family:
How many different types of plants can you eat in one day?
How many different colours can you have on your plate each meal?
6. Move
Another non-negotiable. You need to move every day.
Whatever works for you, don't worry about doing the 'right' exercise. Just get moving and do it as often as you can.
If you sit at your desk all day, get up every so often. Set a timer, do some stretches or put on your favourite song and dance.
Try and find enjoyment in moving and you'll find it becomes much less of a chore.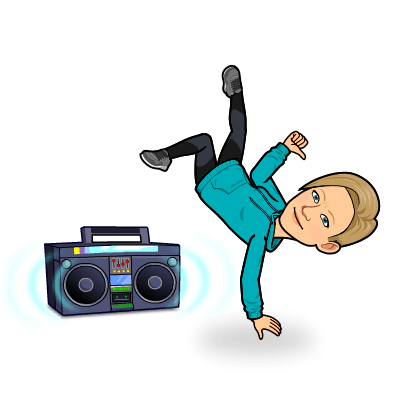 7. Be kind to yourself
And no, you do NOT need to learn a new hobby. Getting through this is good enough!
Lockdown is hard for everybody. For lots of different reasons. Do what you can and focus on the basics. Doing okay is good enough.
If you're struggling, reach out to someone. Don't suffer in silence.
Looking through this list you might find that these habits will serve you well way beyond lockdown! Put them in place now and enjoy forever.

If you want to find out more about how to create habits check out my 90-Day Health Accelerator. The next programme is starting soon.

Did you have any favourite lockdown habits? Let me know by leaving a comment below.