Online Personal Training - Get Fit Without The Faff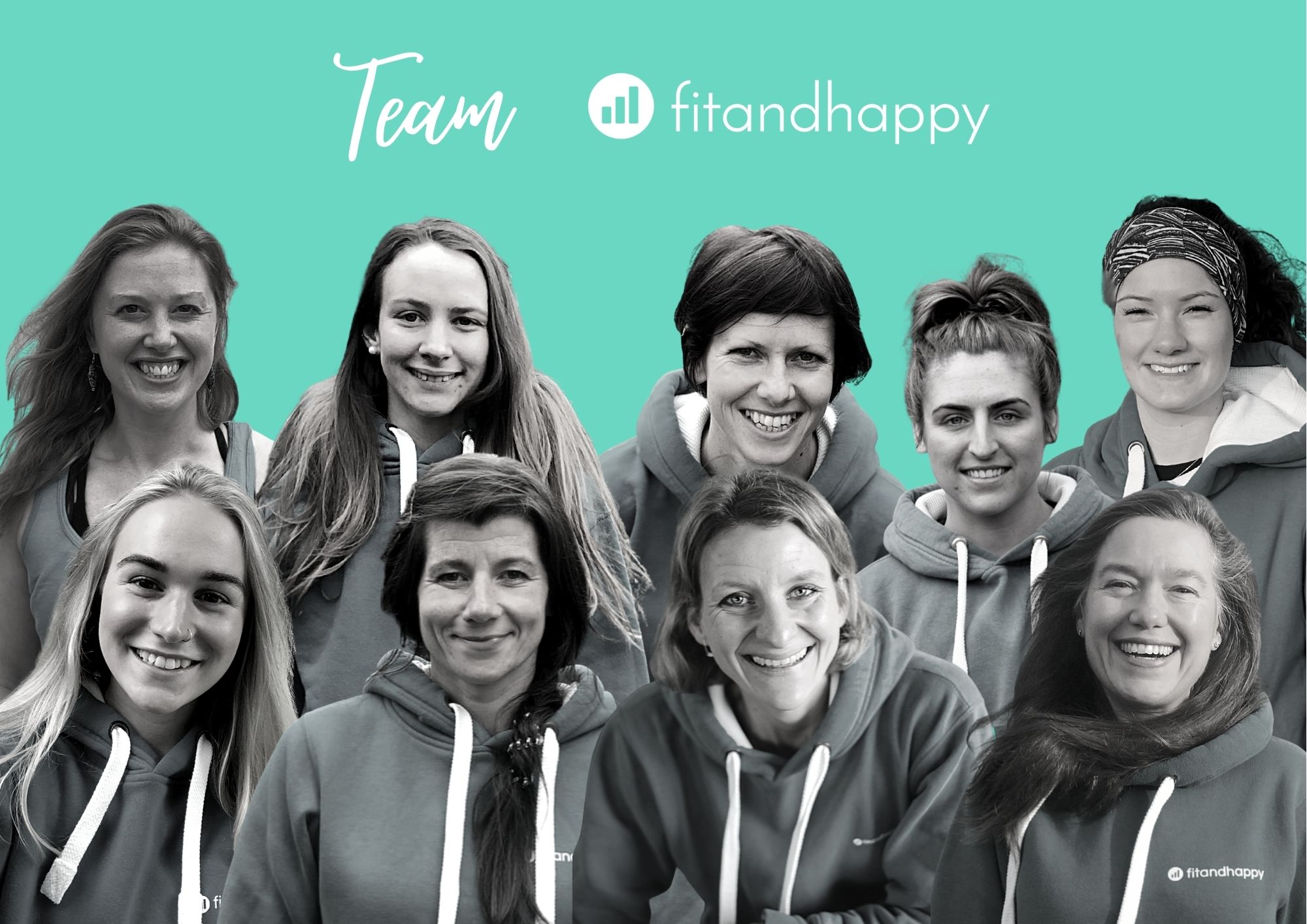 Get fit and happy and change your body and life forever with our Online Personal Training
Get fit
Get strong
Lose weight and keep it off
Learn to eat a balanced diet that fits your lifestyle
Manage your cravings
Feel energised and ready to take on the world
Feel confident in yourself and your body 
Enjoy the journey and have fun along the way!
Get expert coaching from our female Personal Trainers who will help you get the results you always wanted.
​We know life is busy and we understand you are juggling lots of things. Fitting in a healthy lifestyle on top of everything else can seem daunting. With our support, you can do it. We will help you create healthy habits that last a lifetime.
Sessions are delivered online via Zoom and include exercise and nutrition coaching as well as in-between session support, daily habit tracking (if desired) and monthly reports to help you stay on track.
Want to find out if fitandhappy is for you? Claim you free 1 hour online consultation.
Online Personal Training - What You Get
All our coaches are highly qualified female personal trainers. We love to help women like you feel fit, confident and happy.

Empathetic Exercise Coaching
No pre-made one-size-fits-all workout plans but proper 1:1 personal training with a female coach who cares deeply.
You get live online sessions with a personal trainer matched just for you.

Straightforward Nutrition Advice
No fads, no calorie counting but science-based nutrition advice.
​Tailored to work in real life. Your life.
And yes, you can still enjoy the food you like.

Sleep and Stress Management
We'll help you feel good inside and out. Managing your stress levels and getting enough sleep is just as important as exercise and nutrition.

We'll teach you how to create habits that last. Through smart goal setting and personalised habit tracking you'll get the results you always wanted.

Our monthly reports will give you invaluable insights and help you stay on track.
Whatever goals you're working on, we'll track it.
Fun and Laughter Along The Way
We don't take ourselves too seriously and like to keep tings light-hearted and fun.
​Change happens when you're enjoying yourself.
About fitandhappy Personal Training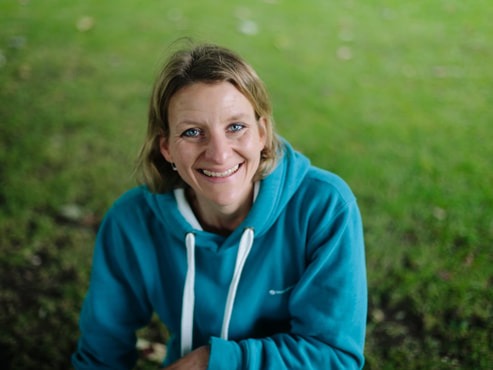 Julia McCabe, founder and head coach at fitandhappy
Julia's approach intelligently combines personal training, nutrition and health coaching to help you adopt a lifestyle where exercising and healthy eating become a habit.
We know that quick fixes don't work. We are after overall health and wellbeing and our clients get results that last a lifetime. No dieting, no fads. No calorie counting.
​We take it one healthy habit at a time. And we make sure you have some fun along the way.
​Life is short too short to not feel good inside and out!
Your programme will be designed exclusively for you and your coach will really get to know you. ​If desired you will be given a monthly home workout programme and your personal trainer will stay in touch to keep you motivated in between sessions.
You will also receive personalised nutrition and lifestyle coaching. We will keep track of your new healthy habits and you can see your progress in your monthly fitandhappy report fulll of pretty graphs.
Train once, twice or up to five times per week.
​The cost is £39-£59 per 60 minute 1:1 session, including support in between sessions.
Fit & Happy give an excellent individual service. Julia is a lovely person to spend time with, totally listens to what you want, then designs unique approaches that fit with your life. I am already feeling stronger and more energetic!
I never imagined how much I could achieve in such a small space of time. fitandhappy helped peel me off the sofa and squat jump into my new, healthier life. Amy has been an incredible support throughout my weight loss journey. I can't recommend fitandhappy enough, they have turned my life around in so many ways!'
I started with Julia a month ago. I have lost a stone and have learned how to eat a balanced diet. No calorie counting... no cravings anymore ( that took a few weeks to pass) and no binges. Julia has changed my attitude to food which I didn't think was possible.'