Want to get stronger, lift your mood and feel energised?
​Come and join our community of supportive women. We have classes in parks all over Edinburgh.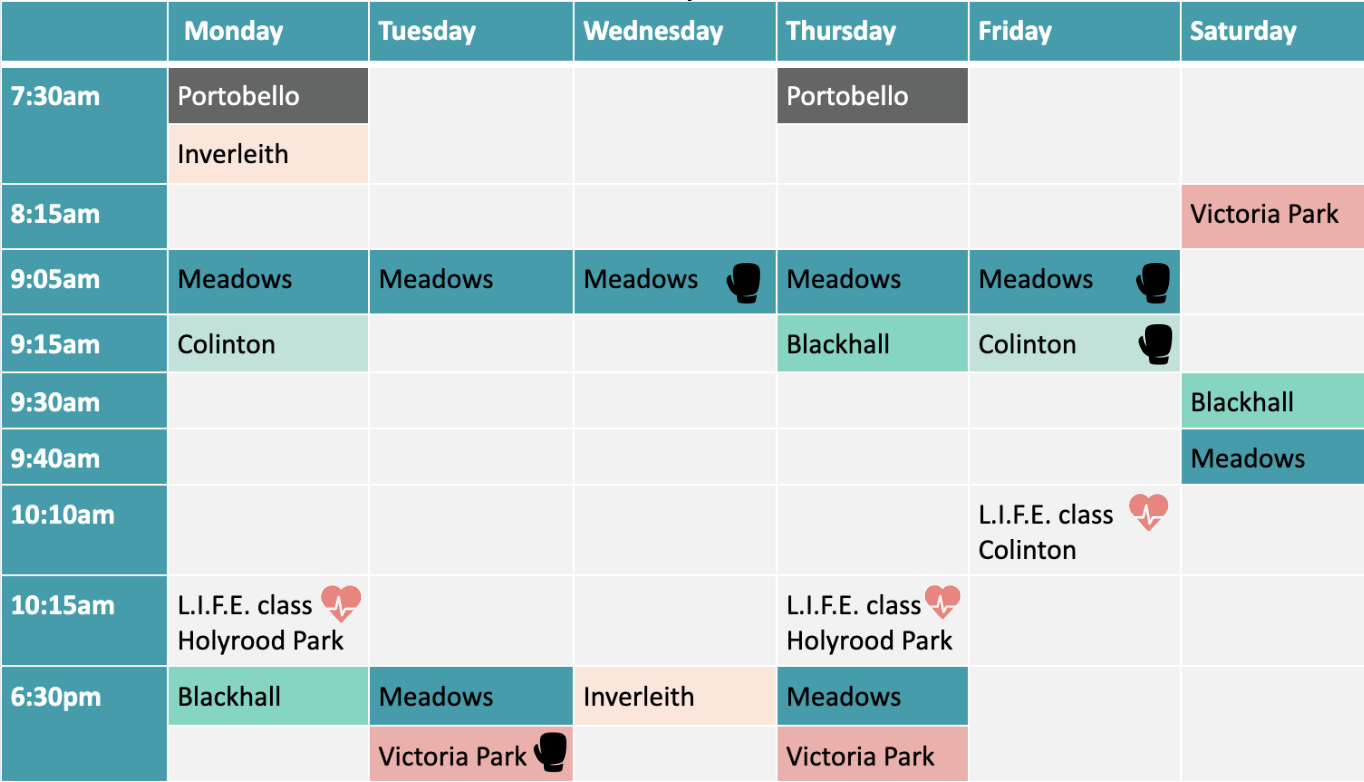 ★★★★★
"Made me the fittest I've ever been and great fun!"
★★★★★
"Joining this boot camp was one of the best decisions I have made in recent months! I would never have believed I would go to something like this, let alone love it."
★★★★★
"A life-changing experience for health."
Money Back Guarantee: 

Get a full refund if you don't like it after your first session.
Book your first class in 3 easy steps:
1. Choose a class from our schedule below and click BOOK
2. Click SIGN UP to create an account
3. Choose the £7 pass and check out. See you in the park!
Just starting out and unsure about boot camp?
We cater for all fitness levels in​ all our classes and everybody is welcome.
Most women who join us have never been to a boot camp before. We are used to providing various options and making our classes work for everybody and every body. We have a huge variety of fitness levels and that's the way we like it. Women come in all shapes and sizes.
Plus, we offer a 100% money-back guarantee should you not like it after your first session.
Still unsure? Watch the video below to find out what the fitandhappy boot camp is like.
Login into your Member Portal Here to view and edit your booked session schedule.
​Whether you want to get fit, lose weight, find your core or just make exercise fun again, why not check out our very popular fitandhappy boot camp for women in Edinburgh. 
The fitandhappy boot camp is supportive, and friendly and welcomes women of all ages, shapes, sizes and fitness levels.
As we come from a personal training background, we limit our places so the groups don't get too large. We focus on your form, giving you feedback throughout the class. We do not compete with each other but you do get pushed to do the best you can.
The boot camp is light-hearted and a good laugh, we don't take ourselves too seriously... ​and we often go for a coffee afterwards...
We are open for booking now.  Either purchase a Membership which renews every 4 weeks, or we have single, 5 and 10 class passes available. Once signed up you can come along whenever you like - any time, any day, any week (before your pass expiry date).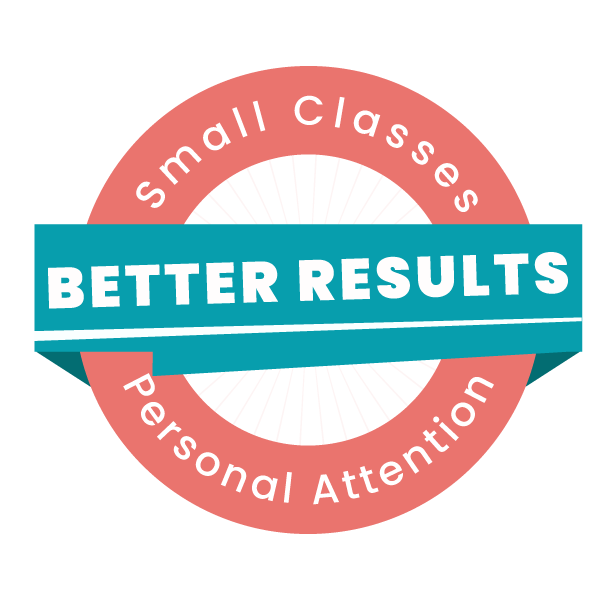 Our boot camp classes are fun, supportive and social but also efficient.
You'll love the results.

And don't be put off by the word boot camp...
we are a very friendly bunch!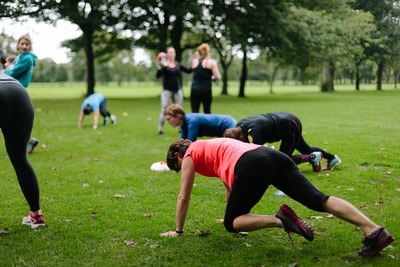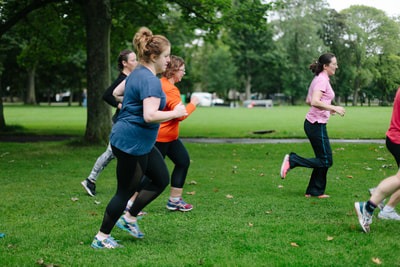 Here is what our boot campers have to say:​
Honestly, I love everything about boot camp. I would never have imagined that I would join a boot camp at all, never mind enjoying it. It has become a big and important part of my life; I can't imagine not being part of it now.
A life-changing experience for health.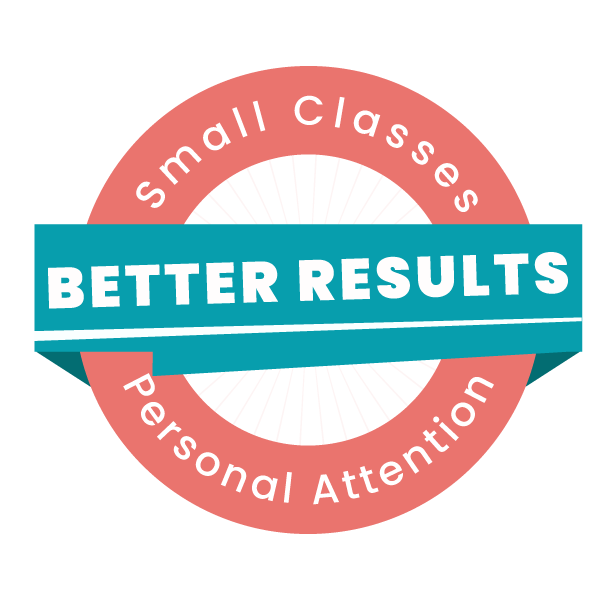 We have sessions in Blackhall, Colinton, Inverleith, Meadows, Portobello and Victoria Park. All outdoors with social distancing and prop-free for safety.
We operate boot camps for women in Edinburgh at: the Meadows for South Edinburgh, Bruntsfield, Morningside, City Centre and Newington; Blackhall for West Edinburgh, Craigleith, Ravelston; Colinton for South-West Edinburgh, Colinton, Juniper Green and Balerno; Inverleith Park for Stockbridge, Inverleith, Craigleith, Canonmills, Comley Bank and Warriston; Portobello for Joppa, Bingham, Mountcastle and Brunstane; Victoria Park in South Edinburgh for Trinity, Newhaven, Leith, Canonmills and Wardie.
We are opening new sites, so get in touch if there is a good park near you.
A water bottle.
Just wear comfortable clothes to exercise in.
A pair of trainers or trail running shoes (helpful on muddy days).
Waterproof gloves are good in the winter (some people use gardening gloves!)
For more information you can read our blog about 'What to expect at your 1st fitandhappy boot camp'.​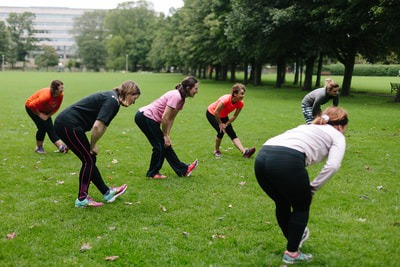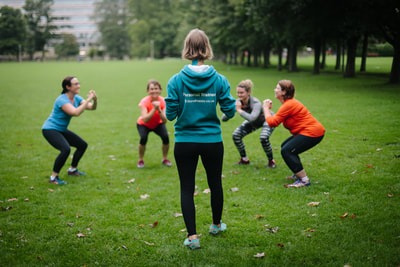 Not sure where to start... come along and try it out.
It's fun, it's social and it gets you fit!
Boot camp has been a really fun way to get fitter with a great bunch of people. Highly recommended.
The fitandhappy bootcamp is fantastic - always challenging-but-doable and really good fun, and the group of girls who show up regularly are great (we sometimes get a coffee after and I live for that coffee!). Julia mixes it up every session and puts a lot of effort into making sure you're doing the exercises correctly.
Excellent, fun exercise outdoors. Julia is friendly, supportive and pushes everyone to their next level.
The coaches give different options for each level of fitness and support every single person. It's great to have options of how many sessions per week you want to attend. And you can change the days every week. If you're looking for a fun and challenging workout in Edinburgh, I can't recommend the fitandhappy boot camp highly enough.
It's your choice how many boot camp sessions you would like to attend per week. Everybody is different with unique circumstances. For optimum results, we recommend attending at least twice a week.
Whilst you will work out hard and burn lots of calories the emphasis of the boot camp is on movement and having fun rather than military-style coaching. No matter how fit or unfit you think you are - we will provide you with exercise options that work for you. Everybody is welcome, we encourage women of all ages, shapes and sizes to come and join us.
​
Whatever your goals: Come and get fit, lose weight and have fun outdoors with a bunch of like-minded women.
​
Don't wait any longer, change your life now and join our fun outdoor exercise class.
Have more questions? Drop us a line to find out more about our Edinburgh boot camp