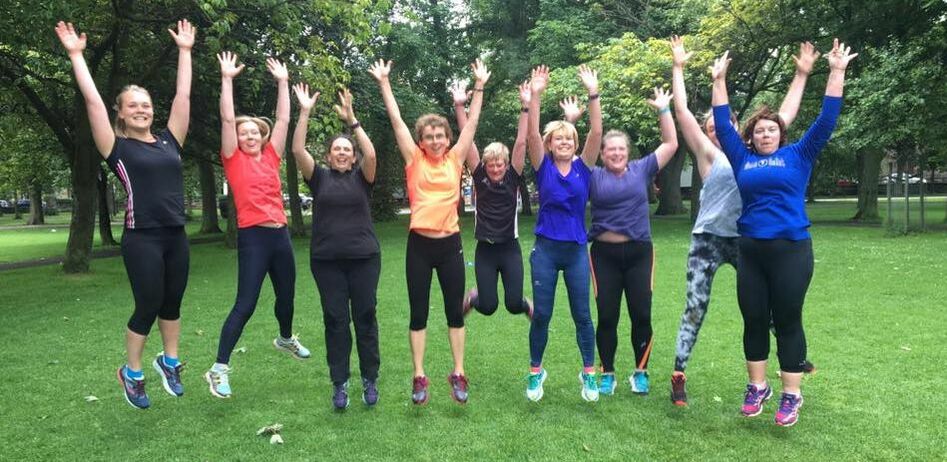 Well done, you have made the brave decision to join a fitandhappy boot camp. It seemed like a good idea at the time but all of a sudden you feel nervous and wonder what on earth you have let yourself in for!
Rest assured, you are not the only one feeling that way. Read on to find out what your first session might look like and hopefully we'll be able to answer some of your questions and make you feel more at ease! We really aren't scary at all but a very friendly and welcoming bunch.
​1. Where to meet
There is a map of each location on our website which should help you locate the meeting point. Sometimes we are a little bit to the left or to the right of the marked spot but never far away. Keep an eye out for the teal coloured fitandhappy hoodie. Make sure to make yourself known to the coach and let her know that it's your first session. Your coach will make sure you feel welcome and you know what to do.
2. What to wear
No matter if it's warm or cold, it's usually best to wear layers so you can take something off if you get too hot or put an extra layer on if you are feeling cold. Just wear exercise clothes you are comfortable in and you don't mind getting a little muddy. We recommend a pair of trainers with a good grip (trail running shoes are ideal) but you can just come along in whatever you have and see how you get on. On wet days a pair of waterproof gloves are essential. You can read more about what to wear in our 'What to wear in the winter' article.
3. What to bring
A water bottle, a warm and dry layer for your way home and a smile on your face.
4. What kind of exercises will we do?
Every session is different but we will always include both cardio and strengthening exercises. Every session is a full body workout. fitandhappy boot camp instructors are supportive and their coaching style is friendly and non military.
​
5. What if I can't keep up?
We have a huge range of fitness levels in our classes and you should be absolutely fine! Your coach will give different options so everybody can work at their own pace. You will be pushed to be the best you can but always at your own level. We can also adapt for injuries and we try very hard to be welcoming to all!
6. I have an injury can I still come?
As long as your health professional has said that it is safe for you to exercise you are very welcome to join a fitandhappy boot camp. Our coaches are used to adapting exercises to suit various injuries. You will just need to let them know what you can and can't do.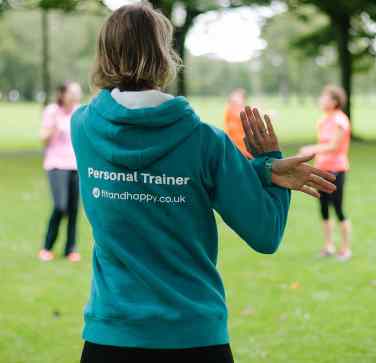 7. What to do with valuables like phones and keys?
We always stick to the same area within the park and people just leave their coats and bags in a pile close to the area we are exercising in. You will be responsible for your own belongings but we've never had any issues with things going missing.
8. Do I need to book into the classes?
Once you have signed up and chosen the amount of sessions you would like for the current term you can use them up as and when suits you. No need to book in, just turn up on the days that work for you.
9. What if I miss a session?
fitandhappy boot camps are designed to be flexible. We all have busy lifestyles and with the best will in the world sometimes life just gets in the way! Just turn up for an extra session during the remaining weeks of that term to make up any missed sessions.
​10. What if it rains?
We will be there come rain or shine. Just wrap up, wear waterproofs and feel extra virtuous afterwards! It is very, very rare that we have to cancel a session due to a weather warning.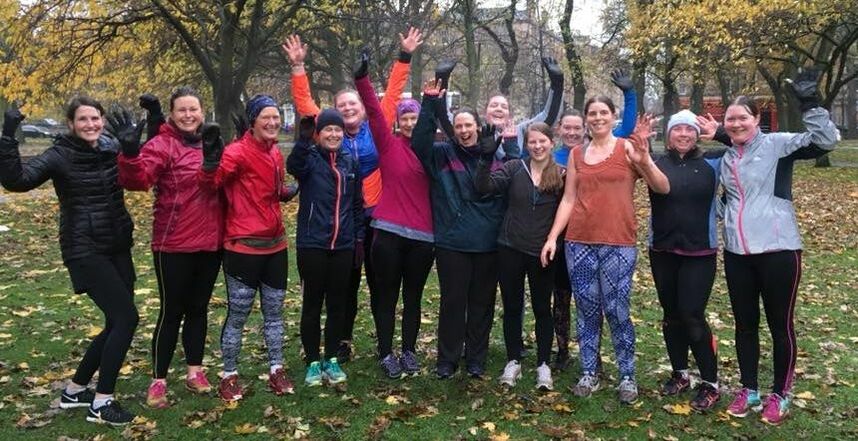 11. I still feel nervous!
​It's normal to feel slightly nervous before your first session so please don't worry! You will be absolutely fine, the fitandhappy crowd really is very welcoming and supportive. Should you still have some questions or concerns please email our head coach [email protected] ​