Private Boot Camp in Edinburgh
Do you want to work out with your friends, colleagues or sports buddies in the parks of Edinburgh?
Our Private Boot Camp sessions are designed around you. With individualised sessions designed to work with all fitness levels.
Our sessions are supportive, fun, help with team building and are great for your physical and mental wellbeing.
Get in touch to find out more or organise your very own fitandhappy Boot Camp!
Some of the benefits from Private Classes:
An NHS doctor got in touch with us about organising sessions for work colleagues at the Astley Ainslie Hospital. Our weekly after-work and lunchtime classes bring the team together and make getting fit easy. Everybody loves the fact that the classes are held right there on the grounds. Our classes cater for all fitness levels and nobody feels left out. 
Want your own class?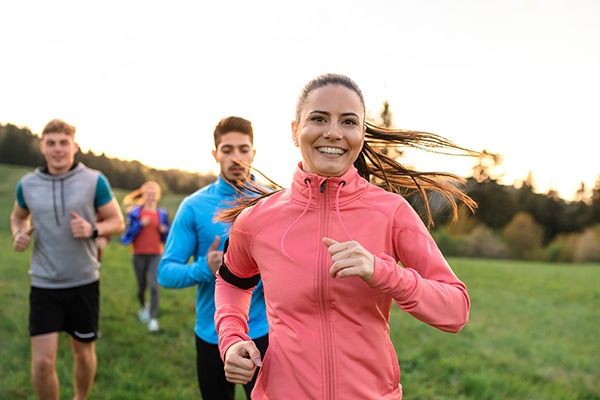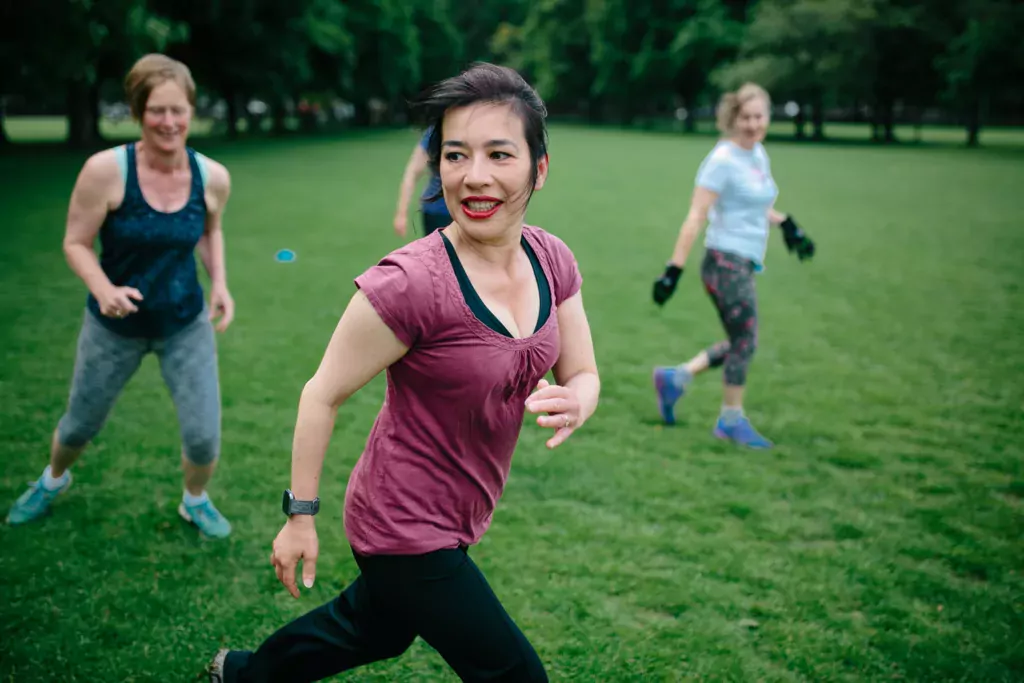 A group of PhD students from the University of Edinburgh wanted something different to do that would help break down barriers.  They got funding from the university and booked in for a term of classes. The classes were tailored to the group and everybody loved meeting the other PhD students. It was the perfect way to get outdoors, get active and get social. All at the same time.
Want your own class?
A netball team arranged a private class to inspire each other and build team spirit. They loved training in the open air rather than the gym and saw huge improvements in strength and fitness.
Want to up your game, too?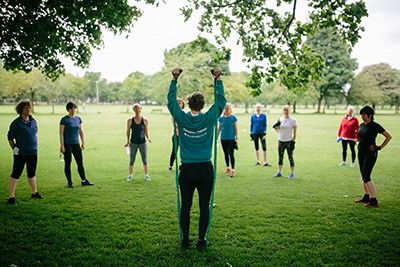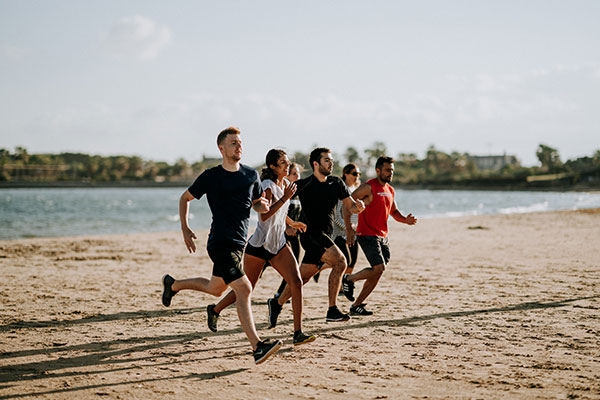 A bunch of pals get together for their very own class in a local park. They love that the classes are tailored to their needs. The commitment to their friends helps them show up every week. They are consistent with their workouts as they find them fun and effective. The group has known each other for many years and our classes are a great way to get fit and socialise at the same time (they bring their own Prosecco ;).
Want to get fit with your pals?
Do you have a group that you would like to get together?
All the sessions are tailored to your needs and you don't have to be very fit to start. All that's needed is to show up. Our expert coaches will take it from there. Private classes can include both men and women.
Can men and women take part

in private groups?
We'll try to be as accommodating as possible. We can advise  locations or you can suggest one.
Do you do it in the dark as well?
Do you do it in all weathers?
Yes, it's not that bad. You get to feel extra good after a wet session.
This depends on the number of participants. We'll advise when you let us know more details.
Are there any limitations on numbers?
We don't go above 20 with one coach.
Would you like to find out more? Drop our head coach and founder Julia McCabe a message below.