Personal Training for Women in Edinburgh
COVID-19 UPDATE: Non-contact outdoor exercise is allowed in level 4 so we are able to continue with outdoor PT.
We have started seeing our personal training clients face to face again.
​
We adhere to all government guidelines. Social distancing and additional hygiene measures are in place.
All equipment is cleaned before and after each session.
Train in a local park, at home or in your garden.
​We'll keep you going through this difficult time. Get in touch to find out more.
We believe that a fitter and healthier you is a happier you.
​
Our female personal trainers love to help women like you get the results you've always wanted. Without dieting or counting calories.
​Become the fittest, strongest and most conifdent you. It's fun and it's exciting!
Train at home, outdoors, at work or even online. We will come to you.
Contact us now to find out more or book your ​free 1-hour personal training consultation.
All we need from you is real commitment and honesty.  Be prepared to put in a little bit of effort to begin with before your new healthy habits start taking over.  It's easy from then onwards.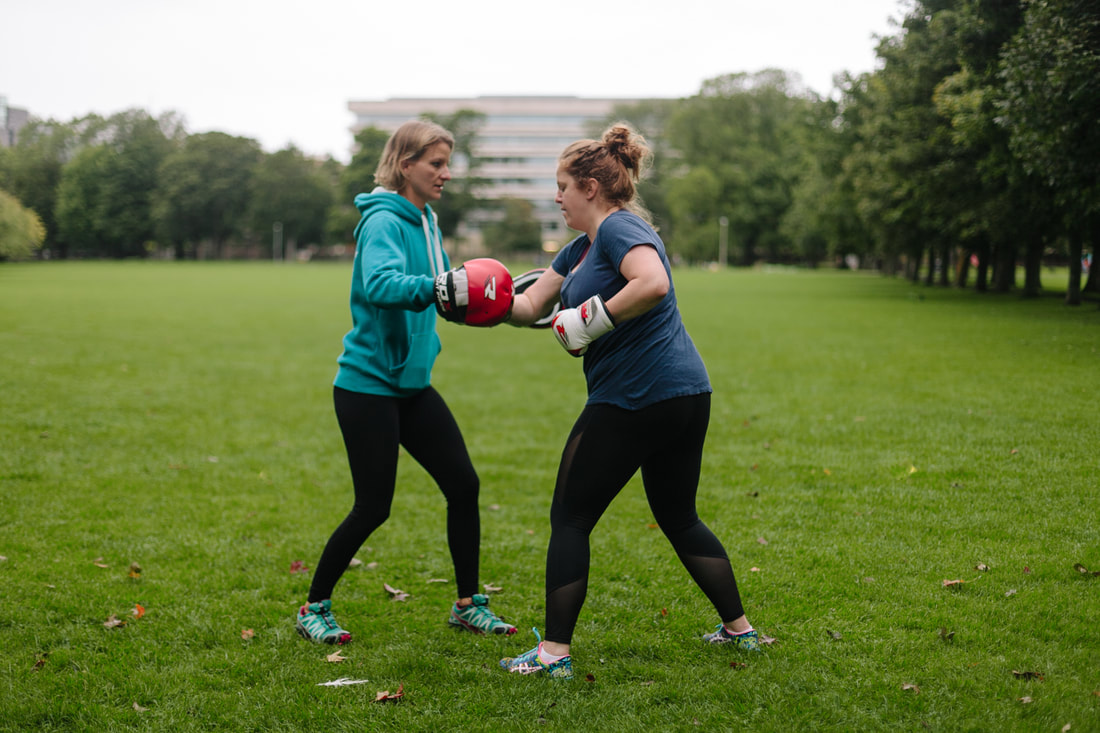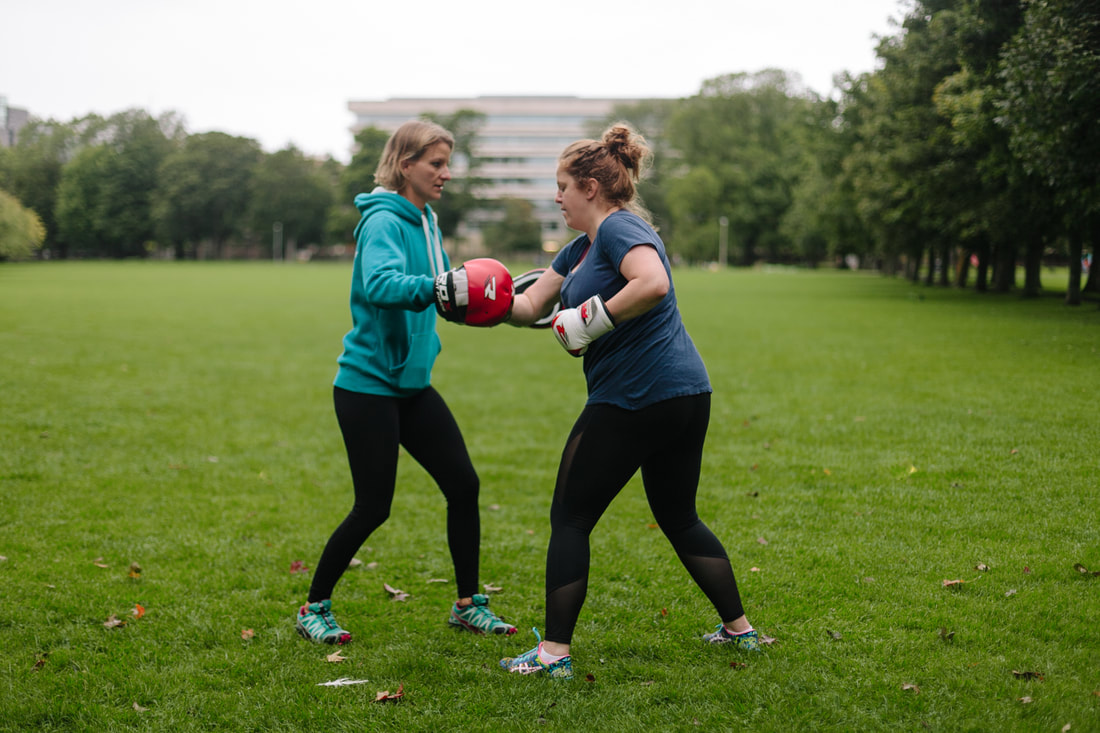 By choosing fitandhappy you will work with Edinburgh weight-loss expert Julia McCabe and her team. Julia's approach intelligently combines personal training and nutrition coaching to help you adopt a lifestyle where exercising and healthy eating become a habit. 
Your programme will be designed exclusively for you and your coach will really get to know you. ​If desired you will be given a monthly home workout programme and your personal trainer will stay in touch to keep you motivated in between sessions.
Choose your preferred workout space. Home, garden, office or a public park work equally well. The choice is yours.
​
You will also receive personalised nutrition and lifestyle coaching. We will keep track of your new healthy habits and you can see your progress in your monthly fitandhappy report.
​Train once, twice or up to five times per week.
The cost is £49-£69 per 60 minute 1:1 session, including remote support between sessions. It's £38 per person for 2:1 sessions.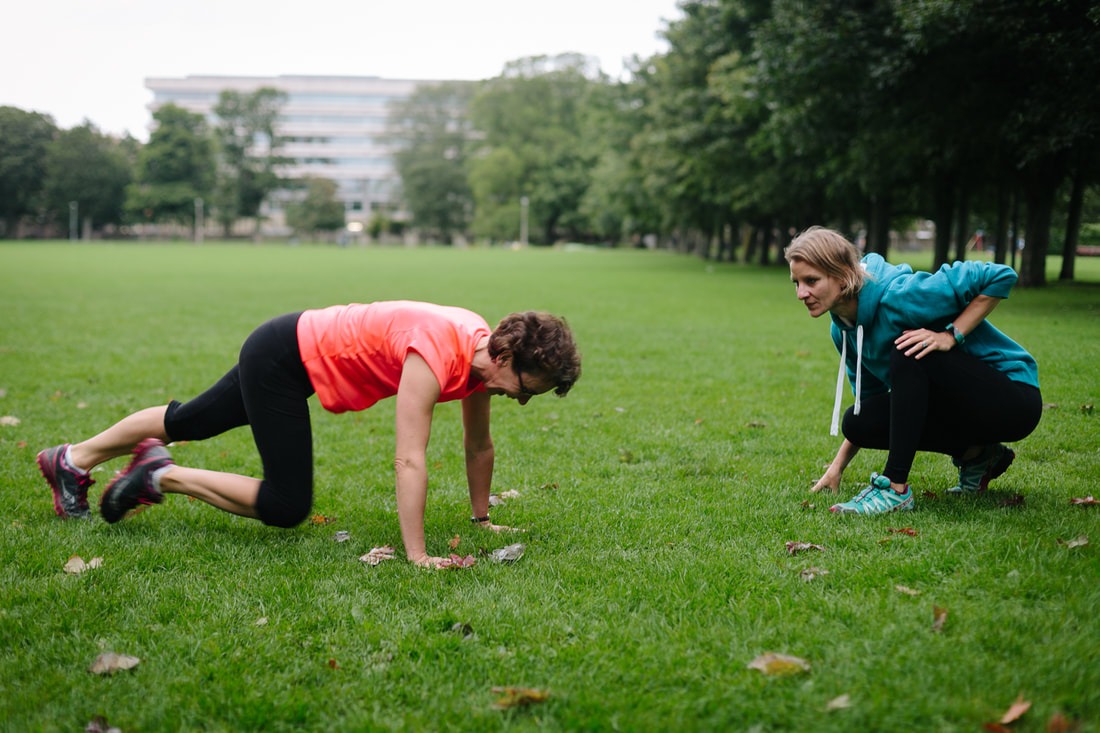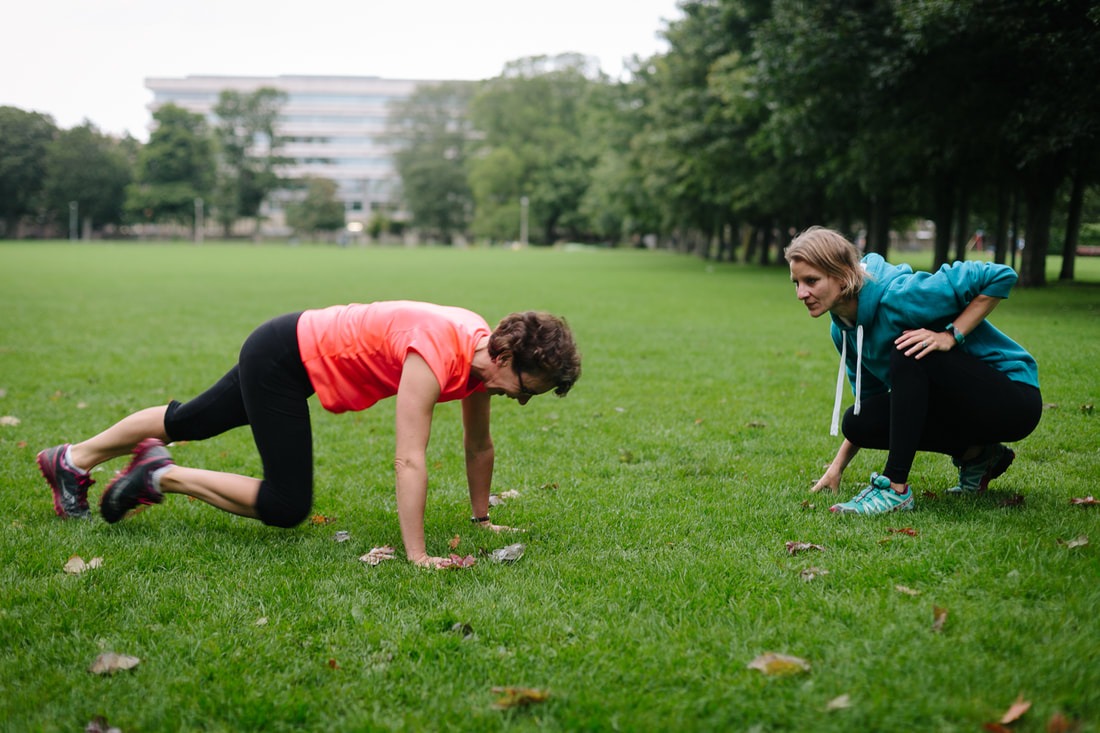 Meet Your Personal Trainers
All our coaches specialise in healthy and sustainable weight loss for women and use the fitandhappy approach to Personal Training which combines both nutrition coaching and exercise.
Prices vary depending on the coach and are £49, £59 or £69 per 60-minute session. Included are nutrition and exercise coaching, in-between session support, daily habit tracking (if desired) and monthly reports.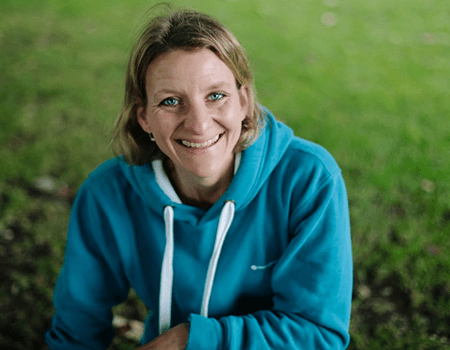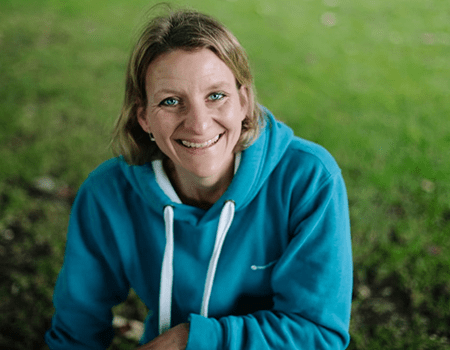 Julia McCabe, Personal Trainer and Nutrition Coach, fitandhappy Head Coach
​
Julia is the founder and head coach of fitandhappy. She is an experienced personal trainer and weight loss coach recommended by women throughout Edinburgh.  Julia is motivated by helping women to free themselves from the endless cycle of dieting and live their lives to the full with confidence in themselves and their bodies.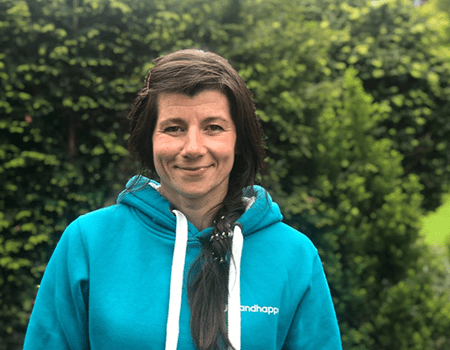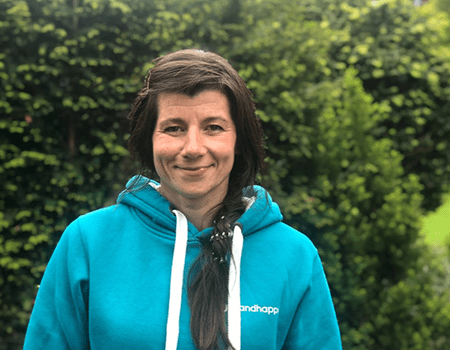 Linda Hardie , Personal Trainer, Pre and Post Natal Specialist, fitandhappy Senior Coach
Linda is an experienced and passionate personal trainer who works with both weight loss clients and pre and post natal clients. Linda loves supporting women to help them achieve their health and fitness goals and as a parent herself knows how challenging it can be to balance a healthy lifestyle with family and work commitments.
Linda is a keen triathlete and you can often spot her on her bike.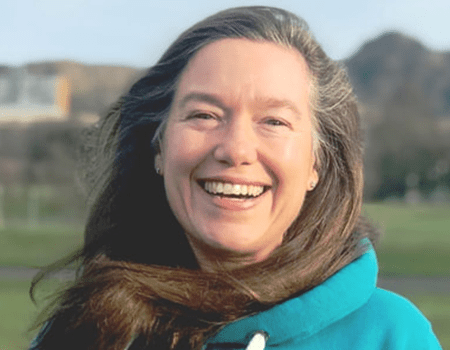 Julie Rogers, Personal Trainer and fitandhappy Coach
Julie has been with us right from the beginning. First as a boot camper and then as a coach and personal trainer. We are delighted to have her as part of the team. Julie is a fully qualified personal trainer full of passion, energy and empathy.
​
As a parent Julie knows about the challenges of trying to stay healthy and active whilst holding up a career and looking after your family.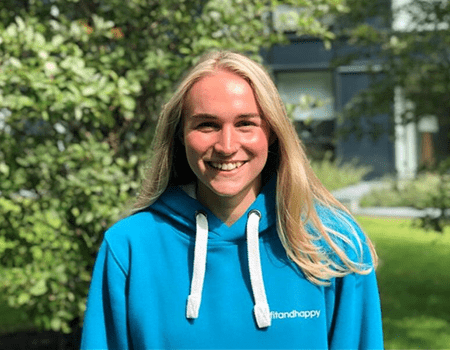 Maddy Furnival, Personal Trainer and fitandhappy Coach
​Maddy has an incredible positive and 'go get it' attitude. She believes no matter what your fitness level or experience may be, your fitness journey can be tailored to work for you.
Always positive and in a good mood Maddy will help you stay motivated and on track.
Don't want to go it alone? Buddy up for Group Personal Training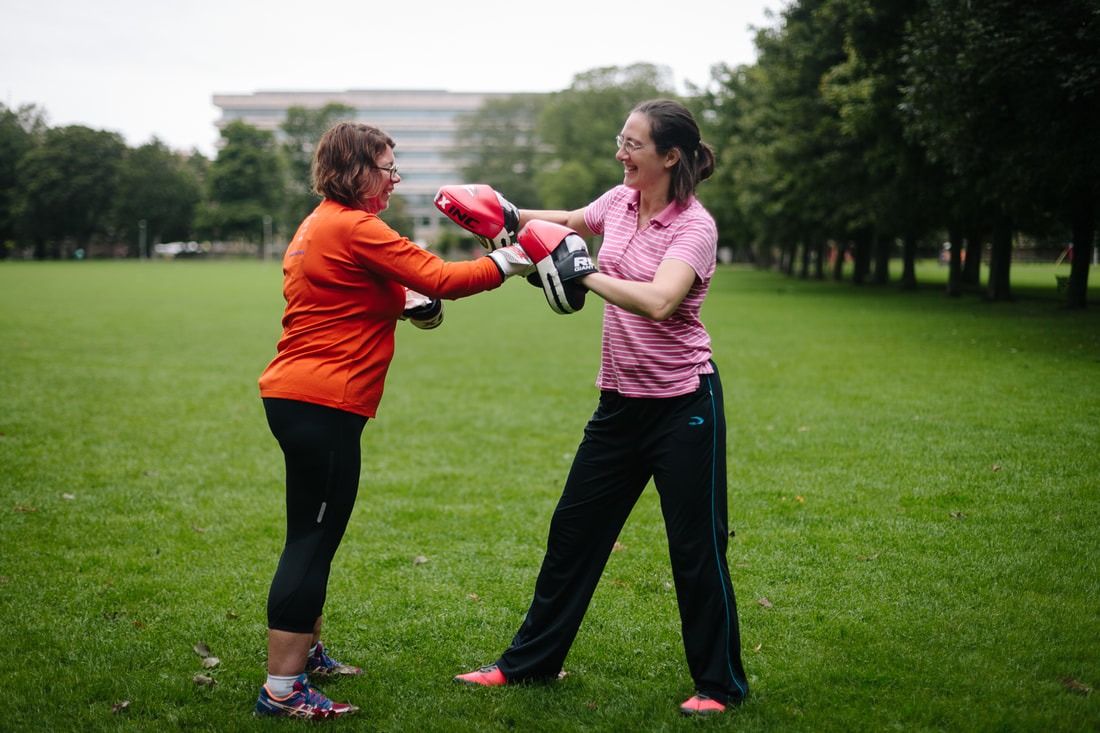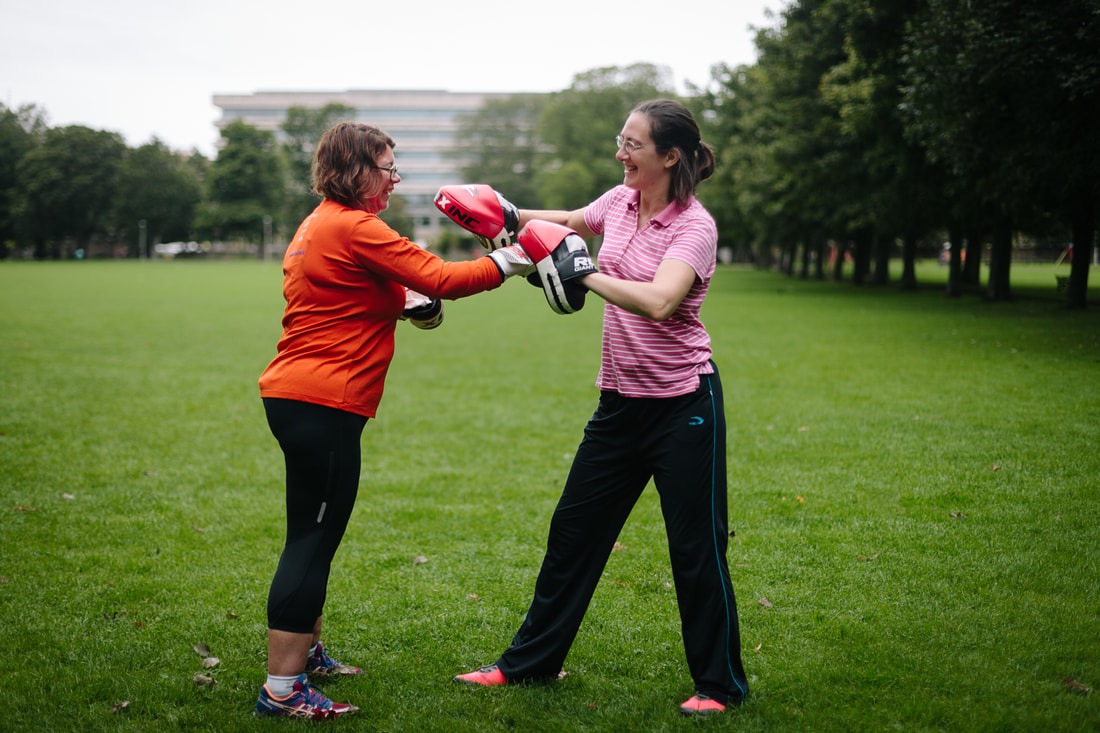 Train with a buddy. This option makes it more affordable and can be a good choice for those who like to work with a partner.
​The programme is slightly less individualised but works well as you have to be accountable to your buddy.
If desired you will be given a monthly home workout programme that you can do by yourself or with your friend/partner/husband.
​
Choose your preferred workout space. Often the outdoors work best for this as we are not restricted by space.
Train once, twice or up to five times per week​
60 min session: £38 per person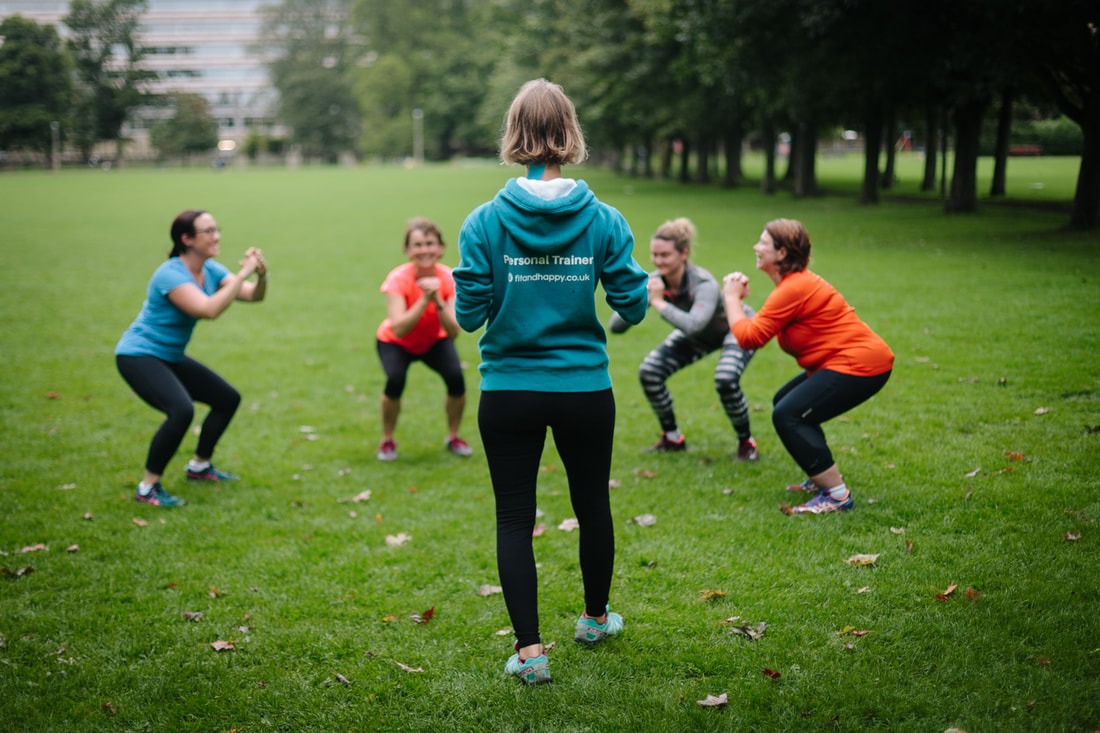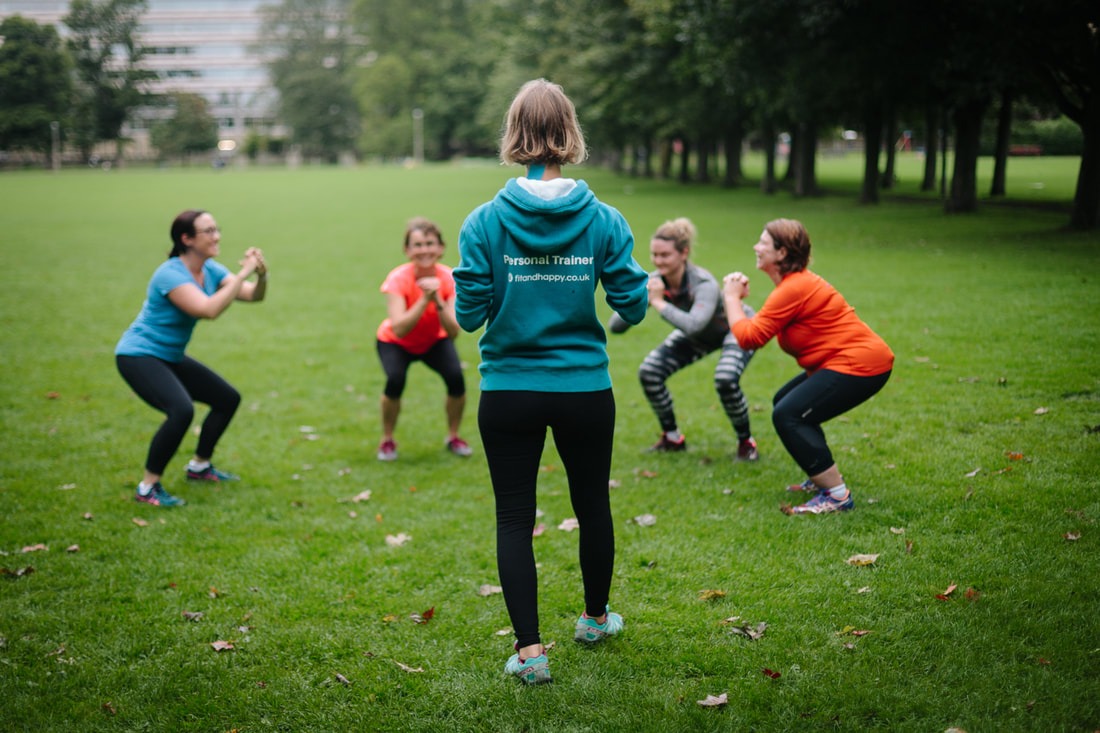 Less personalisation but more affordable and best suited to those who like to work in a team.
​Skip the cappuccino and muffin and meet in the park for a workout instead. It's great fun working out with your friends and it ensures you are being surrounded by supportive and likeminded people. People who try to lose weight in a group often see the best results.
If desired you will be given a monthly home workout programme that you can do by yourself or with your friends. ​
Train once, twice or up to five times per week
​
vary depending on group size