Edinburgh Victoria Park Boot Camp
Our Victoria Park Boot Camp is held close to the tennis courts and Craighall Road.  The meeting place is just inside the gates. When it's wet and muddy we are usually in the basketball court. Sessions are run by the lovely Maddy.
We are delighted to continue boot camp outdoors for Autumn, and with normal group sizes.
​
Our current term is open for booking now. It runs for 3 more weeks until Saturday 19th December. We're offering a mix of outdoor sessions and online classes. Outdoor classes will be held with social distancing in place and no equipment, in order to keep everybody safe.
We love Autumn in the park, the trees are changing colour and the air is crisp. There are many benefits to exercising outside in the fresh air and we guarantee you'll feel super virtuous afterwards!
ALL SESSIONS AT VICTORIA PARK ARE NOW SOLD OUT
Here is our outdoor timetable:

Classes are kept small and personalised, based on our personal training ethos, so they work for a wide range of fitness levels. All classes are 45 mins.
We are going through challenging times. Nobody knows what will happen over the coming weeks and months and as a small business we will continue our fitness sessions whilst keeping everybody safe. We are committed to help you stay active and do something positive for your physical and mental wellbeing. Together, we can get through this!
Thanks for your commitment and support, we really appreciate it.
​MONEY BACK GUARANTEE : Get a full refund if you don't like it after your first session.
​Unsure if the fitandhappy boot camp is for you? Watch the video below to find out.
Boot Camp For Women in Edinburgh
Victoria Park, in North Edinburgh is convenient for Leith, Newhaven, Wardie, Inverleith, and Trinity.
Going for a coffee after boot camp is popular, and the local Filament Coffee is our favourite cafe.
Our boot camps run in blocks, often in line with school terms, so you pay for a block of typically 4-6 weeks. You choose how many sessions to come to but we recommend 2 (or 3 if you have time) for optimum benefits.
We are flexible about attendance because we know life is not always regular or predictable - come any time, any day, any week in the block.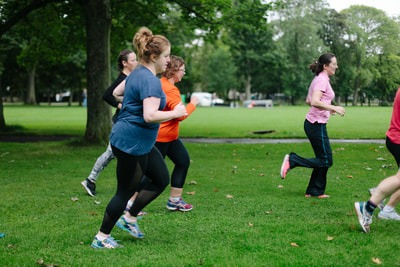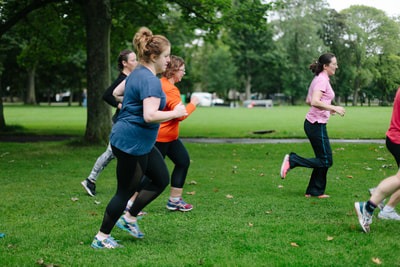 Fitandhappy's boot camp has been an essential part of my weight loss journey. I've now lost over 4 stone in 15 months. Because I have enjoyed the boot camp so much, I've kept going, and kept eating healthily. It's become a fun part of my life and I now know lots more people in the neighbourhood."
- Frances, Edinburgh.