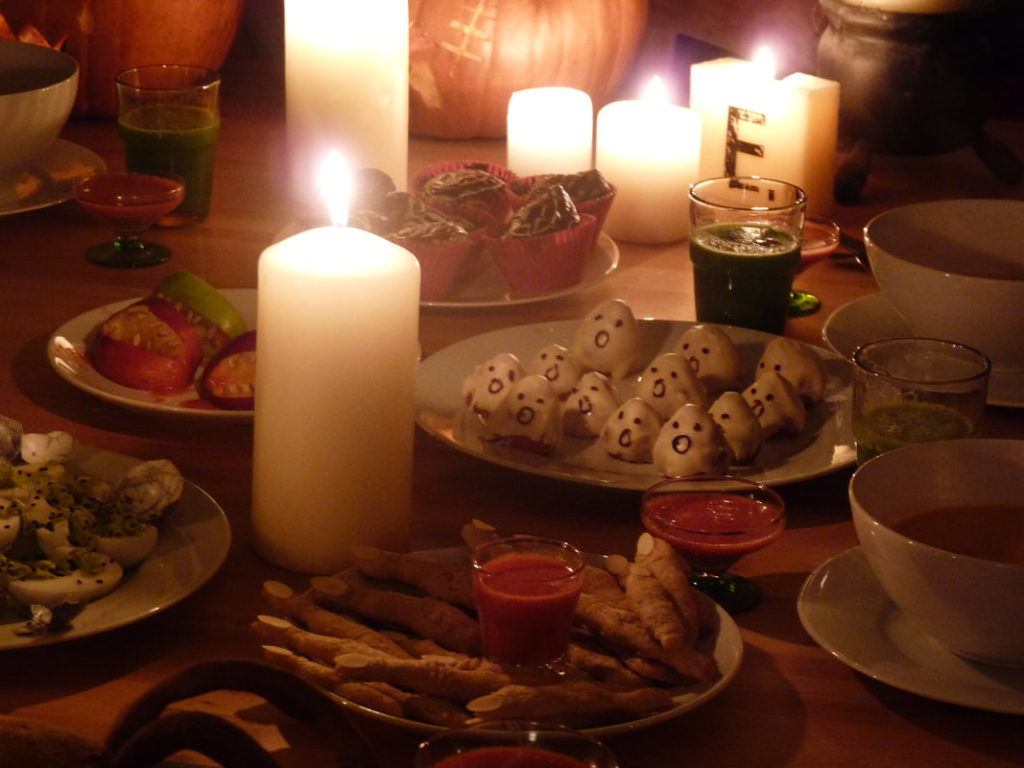 Read on for some ideas for a spooky Halloween dinner for the whole family. Over the years I have made many Halloween feasts and the children expect at least one new dish each time. Here are some of my favourites.
Puking Watermelon
Much easier to carve than a pumpkin. It's done in no time. Chopping up the fruit salad takes a little longer…
Witches' Fingers
I make them savoury and add some grated cheese to the dough. The fingernails are flaked almonds.
Avocado Spiderweb
Two wraps with some grated cheese in between. Pop into the oven. Once crisps, add some guacamole, a sour cream spiderweb and an olive spider. Yum.
Spider Bread
We have a coeliac in the house so I make mine gluten free but you can use any ready made bread mix, shape into a spider and pop into the oven. I make the legs separately and add them to the bread once it comes out of the oven. Be careful, the legs don't take very long to bake. I've burnt a few spider legs over the years!
Pepper Monster Faces
Anything goes. Chop up some carrots, use some lettuce as hair or whatever you have in the fridge will do.
Strawberry Ghosts
I really don't like white chocolate but how else are you going to make some cute little strawberry ghosts?? (I know strawberries are not exactly in season but it's an exception, okay?)
Spiders on Eggs
Hard boiled eggs, some black olives and little mustard seeds for spider poo is all you need for this delicious looking treat!
Sweet Potato Jack-O-Lanterns
Sliced sweet potato, baked in the oven with some olive oil and salt, that's all.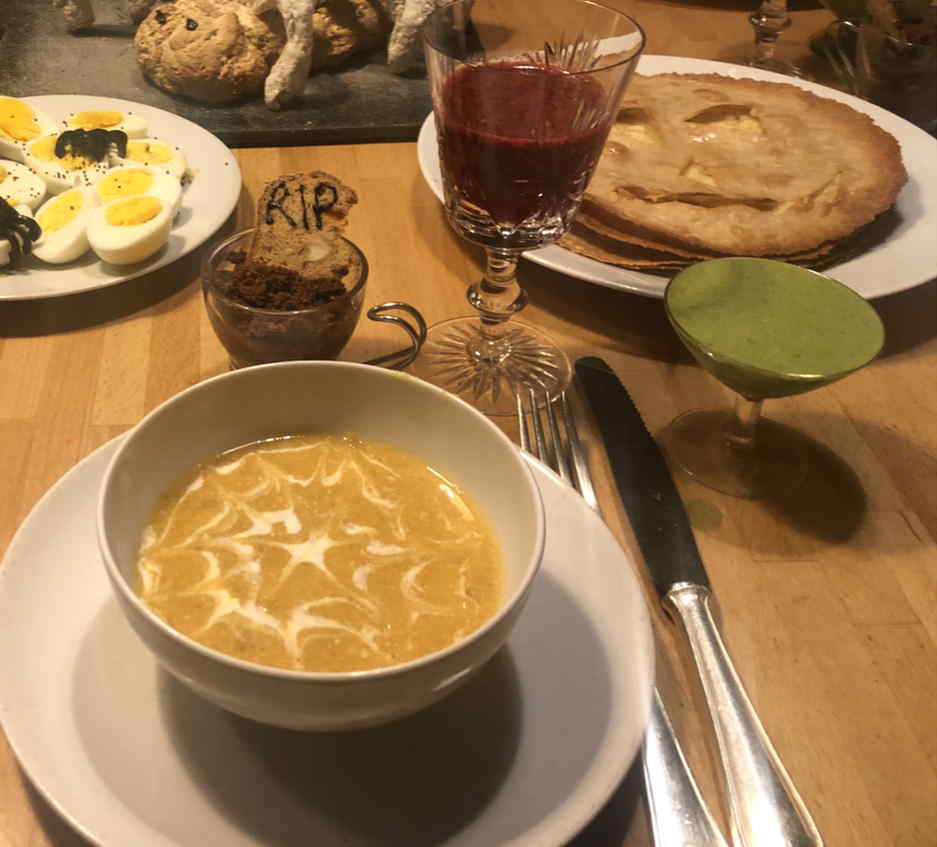 Pumpkin and Coconut Soup
A favourite Autumn Soup of mine and perfectly suited as a healthy starter for your Halloween feast!
Smoothies in disguise
Give your smoothies a disgusting sounding name and the kids will love them… Witches blood, Monster Slime,…
Quesadilla Jack-O-Lantern
Couldn't be simpler, just like a normal quesadilla with a pumpkin face..
Chocolate Graveyard Pudding
Your favourite chocolate mousse, topped with crumbled chocolate biscuit (to look like soil) and a biscuit R.I.P. gravestone.
Have fun creating and cooking and don't forget to send me some photos of your spooky food!
Julia
x