Midlife Mindset Coaching for Health, Fitness and Confidence
Life-changing coaching for midlife women
Fix your fitness in 3 months and never look back!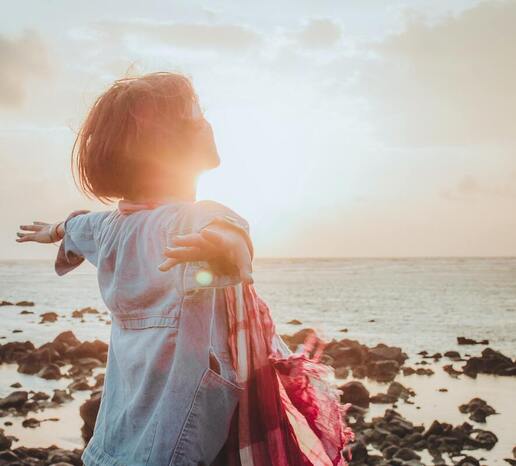 One-on-One Mindset Coaching for Health and Fitness 
Are you tired of being bombarded with advice on how to stay fit and healthy? Because nothing really works anyway? Plus, (peri)menopause is not exactly making things any easier!
If you've been on and off the health and fitness wagon for years and still haven't found what works for you long-term we'd LOVE to help you find your 'forever fit and happy life'!
Join our 3-month online coaching programme - tailored and personalised to you - to
transform your mindset

build confidence

let go of that nagging self-criticism and

achieve long-lasting results - despite the hormonal changes of midlife.
Have you lost your confidence and do you feel uncomfortable in your own skin?
Does healthy living and exercise seem hard - nothing works long-term? 😫
Is your energy low and is peri/menopause leaving you feeling drained and overwhelmed? 🥴
It's time to do things the fitandhappy way
What would it be like to feel relaxed around food and to enjoy a stress-free healthy lifestyle?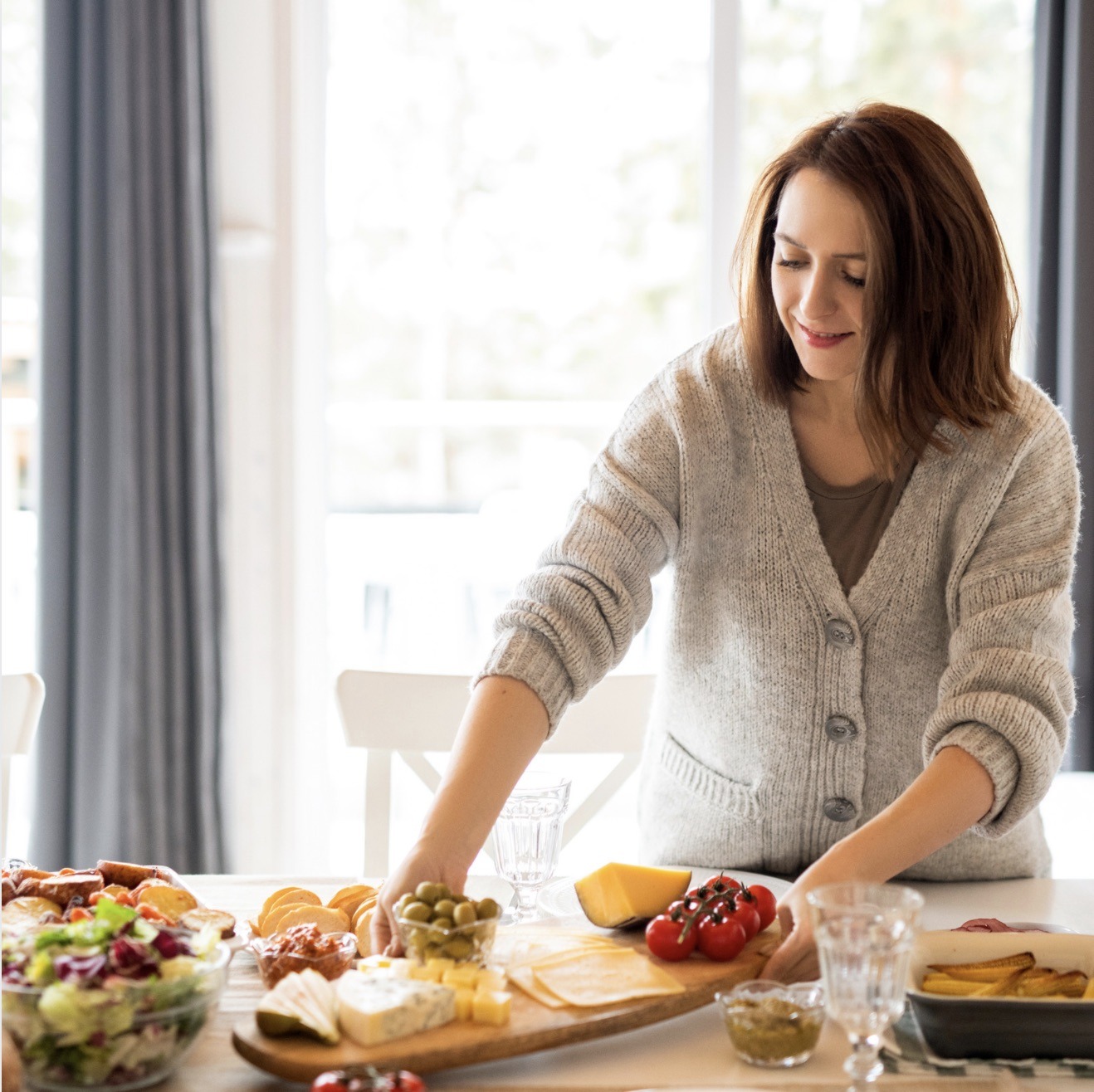 Want to have the energy and feel confident to try something new and exciting?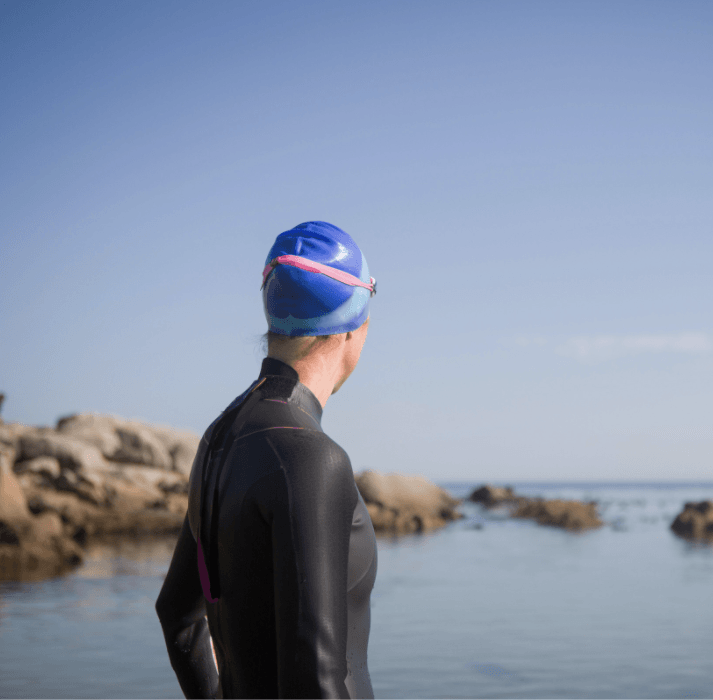 And how about having a positive midlife transition and feeling confident and happy with yourself and your body?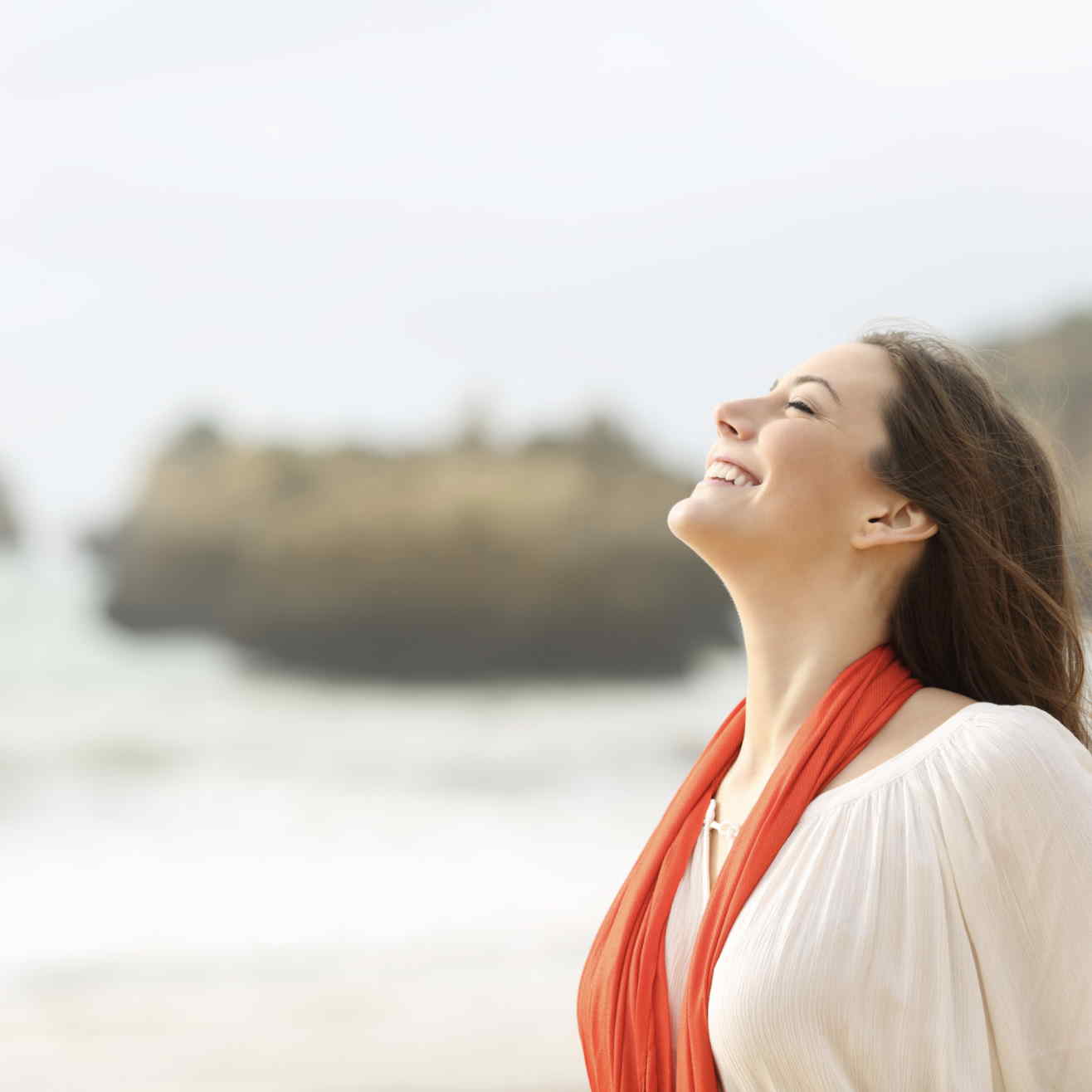 Our 3-month online coaching programme is called Live Your Fit and Happy Life and is designed specifically for midlife women who want to rediscover their confidence, energy and zest for life. 
Join us for 3 months and say goodbye to the emotional roller coaster and hello to a fitter and happier you.
Discover why being fit and healthy seems so easy for some and so hard for others. And YES, it can be easy for you, too!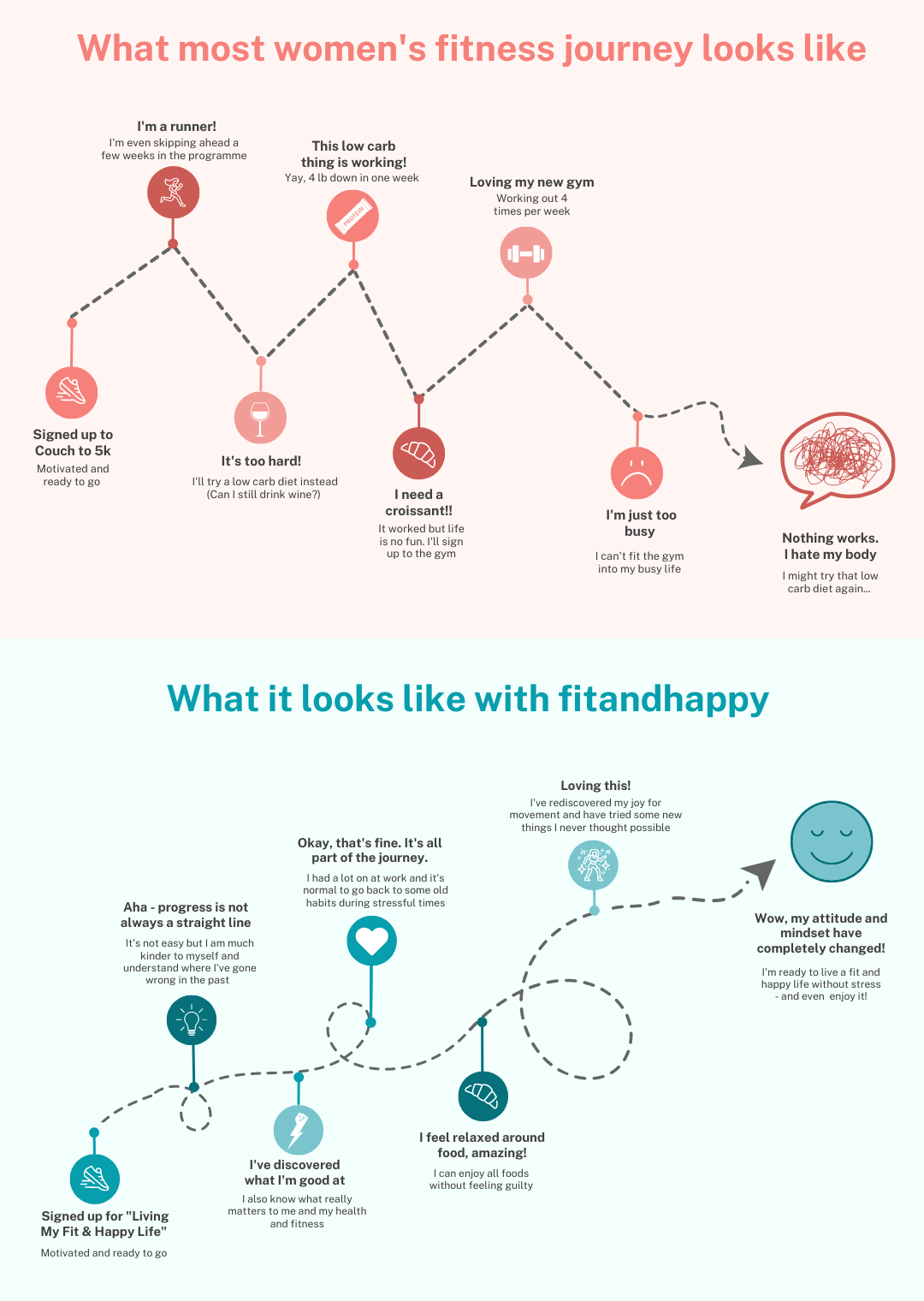 Get support, accountability, and expert coaching from our female personal trainer and life coach Laura Jones.
Laura knows life is busy and she understands you are juggling lots of things.
Fitting in a healthy lifestyle on top of everything else can seem overwhelming. Laura will help you find what works for your body and your lifestyle so you can focus on getting big wins with less effort.
Laura is a fully qualified and experienced personal trainer and professional coach (International Coaching Federation, Associate Certified Coach)
Why we do things differently and how we get you lasting results
If nothing has worked for you so far, it's unlikely that meeting with a personal trainer for regular workouts will bring you life-changing and long-lasting results. Unless of course, you have the right mindset, some self-compassion, and a true understanding of what brings you joy and what works for your body.
So, rather than jumping straight into 60 min exercise sessions that you don't love and that you would never do by yourself we now offer our 3-month transformation coaching first. You get to discover the joy of movement and healthy eating and what truly works for you.
Once you've completed your 3-month programme with Laura, you may well be ready to live your best fit and happy life without further coaching. If on the other hand, you prefer the extra support, you can continue your journey with one of our expert female personal trainers.
Empathetic 1:1 Coaching

3 months of one on one coaching sessions with our personal trainer and life coach Laura. Transform your mindset and outlook and go from loathing fitness to loving it.

Fun worksheets

Laura will give you exercises and worksheets to complete in between sessions so you can stop the guessing game and find out what really works for you and your body

Discover the joy of movement

Find a form of exercise that works for you. Rather than spending time with a personal trainer going through workouts you hate Laura will help you discover the joy of movement. Discover what you enjoy and you'll want to do it for the rest of your life. 

In-between session support

Laura is always just a text message away. If you need help in between your coaching calls she'll be right there by your side. 

Free access to our on-demand workout library

You'll have access to prerecorded workouts from fitness to yoga and stretch and mobility. These are optional and only there for you if you enjoy them 🙂
What Laura's clients say:
I feel being pushed to do things I never thought I could. I am way out of my comfort zone but feel fully supported and confident about moving forward.
I never imagined how much I could achieve in such a small space of time. fitandhappy helped peel me off the sofa and squat jump into my new, healthier life. I can't recommend fitandhappy enough, they have turned my life around in so many ways!
I love it! It's completely tailored around me, my changing needs and levels of capacity. Encouraging me rather than pushing me, whilst supporting and understanding other challenges in my life affecting my abilities to make important changes for my health and well-being.
Live Your Fit And Happy Life
Pay Monthly
3 months one-on-one online coaching tailored to you

---
Live Your Fit And Happy Life
Pay for the 3 months now and save £45
3 months one-on-one online coaching tailored to you

---
BONUS No 1: FREE access to all our virtual fitness classes and Video-On-Demand workouts
You'll get free access to our on-demand library of fitness and yoga classes. Explore a variety of workouts and see what you like. And we won't take it personally if the answer is "None!" - because Laura has a lot more ideas for you!
BONUS No 2: FREE Coaching session with menopause transition coach Julia McCabe 
Book a free 45 min one-on-one coaching session with our founder and head coach Julia McCabe. Julia is a personal trainer, body confidence coach and menopause transition coach. She loves helping women find a more positive approach to ageing so they can thrive through perimenopause and beyond. There are a lot of things you can do to improve your (peri)menopause symptoms and Julia is here to help you master your menopause!
Live Your Fit And Happy Life Programme Outline
Month 1 - Your Keys To Success

Welcome aboard our journey to self-discovery! Say goodbye to that overwhelming feeling, confusion, and lack of confidence around exercise and movement. Our focus is to help you identify your strengths, values, and motivations so that we can harness the power within you.

 

Uncover your inner strengths 
Find a lifelong source of motivation 
Figure out what truly matters to you and your health and fitness 

Month 2 - Find Your Fitness Freedom

Break free from all the unhelpful things you have been told, read, heard, thought, and believed, about fitness and exercise. 

 

During this month you will be letting go of limiting beliefs and many things you will have heard or been told that have held you back from success in your health and fitness. You will get clear on what works for you, and what matters to you.

 

Free yourself from the fitness faff 
Forget the stressful diets/restrictive approaches 
Focus on what you love and what brings you joy 

Month 3 - Your Fit And Happy Life

In this last month, we focus on learning the crucial tools and techniques you will need to take with you into your fit and happy future. You will build a mindset that lasts forever, not a body that lasts for weeks. 

 

Mindset matters 
Boundaries 
Reframing 
Letting go
How is this programme delivered?
This course is delivered through one-to-one coaching sessions online. The course is run over 3 months, for the first month you will have weekly 60-minute coaching sessions, thereafter they will be every 2 weeks. There will also be some additional online material and resources for you to work through independently between sessions.
What happens at the consultation?
Your free consultation is a 30-minute chat with Laura to see if you are a good fit for the programme and to make sure it is what you are expecting it to be. We recommend you have some questions ready for Laura!
Are there personal training sessions with this programme? 
No. This programme is where you (re)start your health and fitness journey. At fitandhappy we want you to find the movement that feels and works best for YOU. To find that we recommend our Live Your Fit And Happy Life Coaching Programme to really explore what being fit and happy means to you, to free yourself from the constraints that the rest of the fitness world has placed on us all, and find the way that is right for you. You will be exercising and exploring movement - just not with a trainer standing there telling you what to do.
If you do feel that you're ready for and would benefit from more traditional personal training, click here to get in touch.
How is this programme different?
This course is different because we aren't here to give you a food diary or ask you to look at yourself in numbers (on the scale, calories etc). We know and understand that many women have had bad experiences with exercise/dieting/negative thoughts about themselves and exercise, and we are here to offer a much better alternative to all of that. We are here to help you do the necessary work to build a mindset and an approach to exercise that will guide you forever. It's empowering and it's freeing!
Do I need access to a gym? 
No, you don't. In fact, if you don't like the gym you will never have to set foot inside one again! But then again if you love it, keep going.
Is this programme suitable for me? 
This programme could be a good fit if you are someone who is
- Feeling fed up with diets and restrictions
- Lacking confidence in yourself and your knowledge around exercise and wellbeing
- Feeling like exercise is a chore and an internal battle and you are lacking motivation
How will I see results? 
The great thing about this course is that we are not here to talk about results on the scales, your body measurements, how much weight you have lost, how fast you can complete a 5k, or how much weight you can lift.
The results will be personal to you. You can expect
- A transformed approach to your health and fitness,
- A release from the pressure to follow fitness trends or diets
- A path forward to being a fitter and happier version of yourself that aligns with who you want to be and what brings you joy
I haven't exercised in a very long time. Is this programme suitable for me? 
Yes, absolutely! Sounds like you're a perfect fit 🙂
Laura is a fully qualified and experienced personal trainer and life coach.
She'll help you prioritise your well-being, strengthen your confidence, and find a path forward with movement and exercise that aligns with your life aspirations.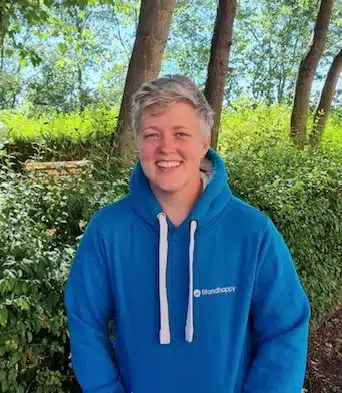 Before entering the world of coaching, health, and fitness, Laura worked within the Probation Service, as a Probation Officer for 6 years, supporting people to make significant and positive changes in their lives.
Life after Probation took Laura into the fitness and coaching world where she has been loving working with people to improve their well-being for the last 5+ years.
Laura understands the demands and difficulties life can throw at us all, and has a genuine care and desire for people to succeed. She supports her clients to feel valued, empowered, and supported to lead their best fit and happy life.
​Life is short too short to not feel good inside and out!